Read the Report
We at Texas Women's Foundation are pleased to present the fourth edition of Economic Issues for Women in Texas. This 2022 study, based on research conducted by Every Texan (formerly the Center for Public Policy Priorities), again takes a comprehensive look at the four pillars that are fundamental to the financial security of a woman and her family: education, child care, health insurance and stable housing. This study reveals the challenges Texas women have faced amidst a pandemic and provides policy recommendations for creating a more equitable society.
We encourage our Army of Advocates across Texas to use and share the study – and its platform of specific recommendations and potential actions – with lawmakers, as well as business and community leaders, to help shape policies and practices that impact women and girls.
Enter Your Email to Download the Report
Policy Recommendations
Texas policymakers need to support women in the workforce and their economic security, especially when it comes to reducing disparities for women of color. Policymakers can strengthen equal pay for equal work policies and establish paid family and medical leave programs. Making college and higher education more affordable creates pathways to economic opportunity. Fully funding pre-K programs, increasing subsidized child care, and implementing paid sick leave policies support families' economic stability.
Improving access to health care and crafting health insurance options that close the coverage gap for low-income adult women also helps Texas retain billions in federal aid. Working to help communities secure federal housing funding provides survivors of domestic violence and Texans of various backgrounds with a foundation for economic security. These policies, along with continued public-private partnerships, will go a long way towards providing fair opportunities so women of all backgrounds can reach their full potential.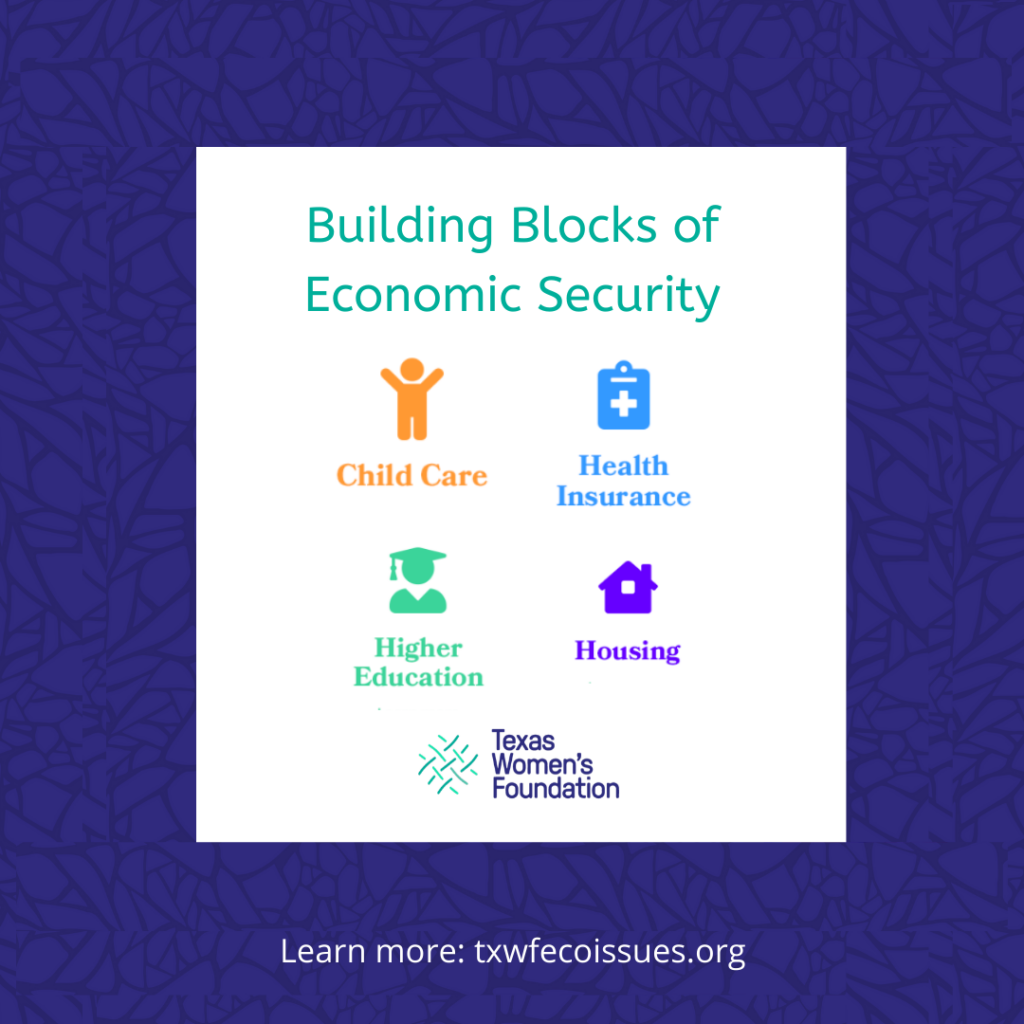 Looking for key data points and shareable graphics from the report?
Check out the digital toolkit for content and graphics to share with your networks and on your digital platforms so that together we can move women and families across Texas from surviving to thriving.